Start Growing Your Family On Your Terms and When You're Ready with Egg Freezing Treatment
As an established Gynaecologist and Fertility specialist, I've seen extraordinary outcomes from egg freezing treatments. With the latest advancements in egg freezing technology over the past several years, getting pregnant later in life has become more achievable than ever before – especially in circumstances where the likelihood of natural conception is low or not possible.
The best time for women to undergo egg freezing is under the age of 35 (for non-medical reasons), since there are both higher quality and quantities of eggs that can be extracted for future pregnancy attempts. However, my team is here to assist you no matter how unique your circumstances may be.
With my specialist expertise in fertility treatments and support from the leading team at Melbourne IVF, we're here to help you achieve the best chances of pregnancy later on in life with our egg freezing treatment process.
What is Egg Freezing?
Egg freezing is the process of extracting, freezing, and storing a woman's unfertilised eggs for future pregnancies. When the woman is ready for pregnancy, the frozen eggs are thawed and fertilised by injecting the sperm, achieving fertilisation and the development of embryos for pregnancy attempts.
Over the past 5 years, egg freezing technology has been revolutionised for better outcomes of success. A new process called 'vitrification' in egg freezing procedures helps to avoid the formation of destructive ice crystals, which in the past, often developed during the stages when the extracted eggs are rapidly frozen from room temperature to minus 196 degrees Celsius.
There is no exact reason why you'd choose to freeze your eggs, but some common reasons include
Medical conditions or treatment that may affect your future fertility

Establishing a career

Not in a relationship

Not ready nor have the financial resources
Guiding You Through Your Egg Freezing Process
Throughout every stage of your egg freezing journey, my team and I will be here to ensure you're well-informed, supported, and feel comfortable at all times. Although your egg freezing experience will be unique and tailored based on your preferences, here are the main stages in your egg freezing process that my team and I will guide you through. 
Fertility Assessment
At your initial consultation at my clinic, we'll take time to review your medical history and get to know more about your personal experiences with infertility – such as how long you have been going through infertility issues, any sources of pain or discomfort, your plans for pregnancy, etc.
Following this, we will get you to undergo a few basic health assessments such as blood tests and ultrasounds to check your health and fertility markers.
Tailored Treatment Plan
Once your fertility assessment results have been received, we'll review them together and outline what your tailored treatment plan will look like are – including the medications you'll be required to take, how many cycles may be needed, timeframe, costs, and more.
Menstrual Cycle Monitoring
After your period starts, we'll monitor closely to determine your 'fertile window' or the best time for egg collection. During this stage I'll be sure to inform you of what hormone stimulating medications you may need, including how to administer them, when you'll need to take them, and more.
Egg Collection
Once your eggs have matured and are ready to be retrieved, we'll commence with the egg collection process through a day surgery (under a light anaesthetic) at our leading facilities at Melbourne IVF.
Egg Assessment & Vitrification
From the egg retrieval surgery, we'll assess the number of mature, good quality eggs that were successfully collected, and freeze them through a process called Vitrification at the Melbourne IVF laboratories for future pregnancy attempts. Ideally, we aim to collect and freeze anywhere from 20 mature eggs – the average being 8-10 eggs collected each cycle. Additional cycles may be required to collect a suitable number of eggs (which will increase the chances of successful pregnancy attempts in the future).
(Optional) Attempting Pregnancy
When the time has come and you know you're ready to start growing a family, we begin by thawing your frozen eggs and preparing them for assisted pregnancy treatments such as IVF. Frozen eggs can be stored for several years and will not diminish in quality the longer they're frozen for – so you can attempt to get pregnant later on when you're more ready and confident to become a parent.
Why Choose Dr Kokum Jayasinghe
With every one of your visits at my clinic and all throughout your experiences working with me as your fertility specialist, you can always expect the following –
Expert Advice Supported by Years of Specialist Education & Training
With over 20 years of education and training in medicine – with specialisation in the field of gynaecologist and obstetrics – I provide highly informative and detailed information tailored for your circumstances, in a language that's easy to understand and ensures you're well-informed throughout your entire treatment journey.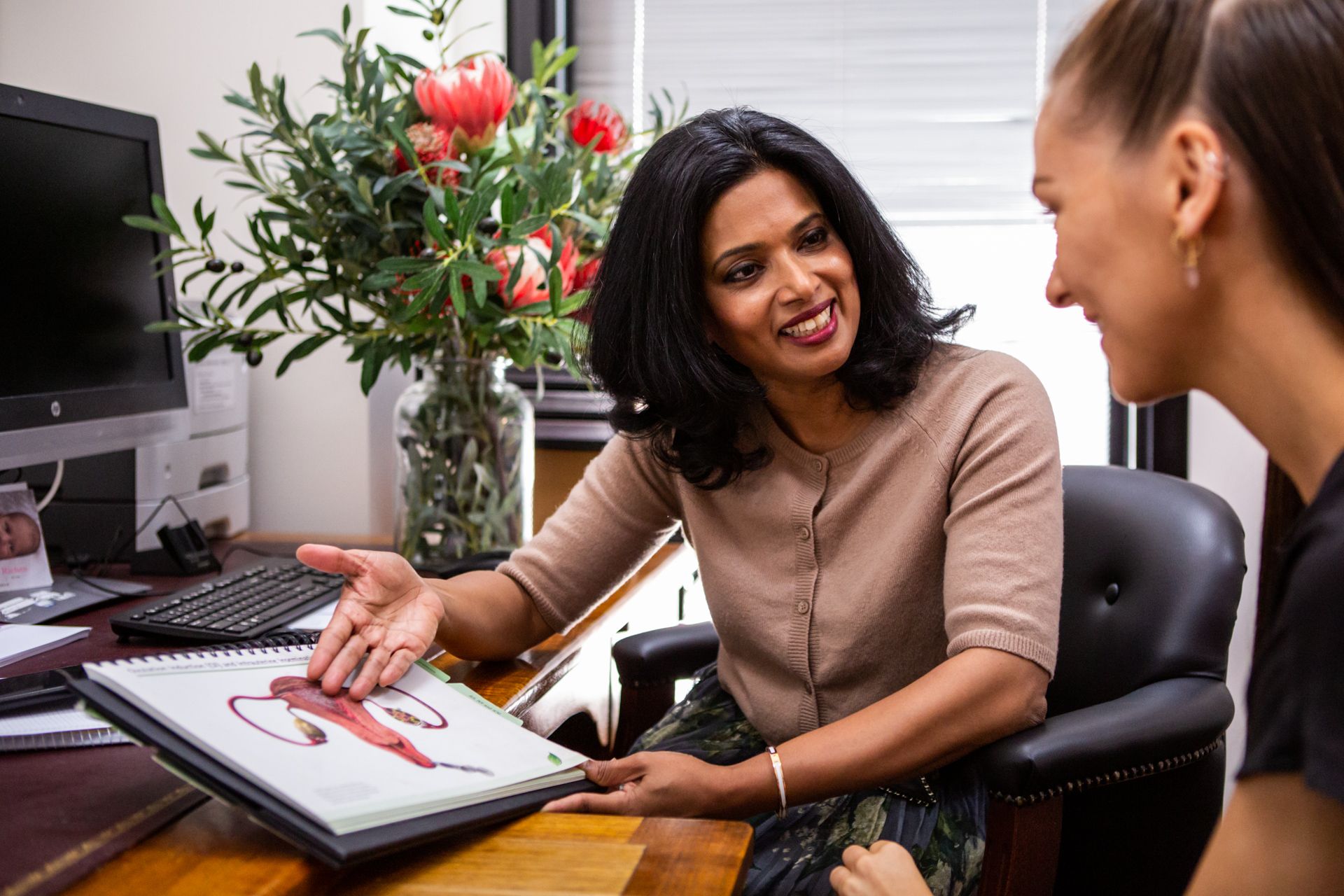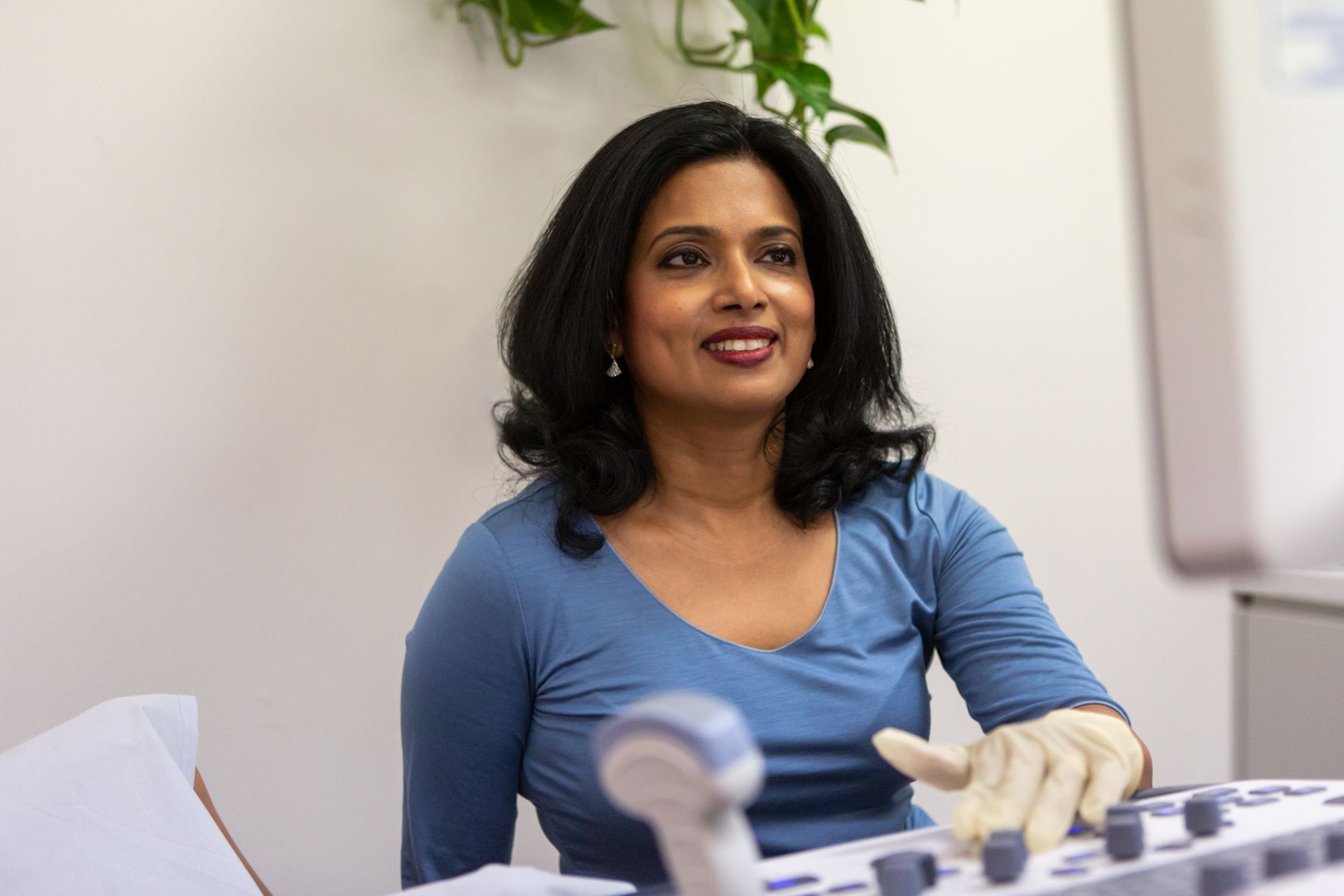 Focus on Remedies to Enhance Natural Conception Wherever Possible
Many of my patients look for simple or surgical remedies to enhance their chances of natural conception – and the great news is, there are many cases where this is possible and can be achieved for a successful pregnancy. With all my treatments, I place a large focus on improving the chances of natural conception first, then assisted technologies thereafter.
Inclusive for Patients of All Backgrounds and Situations
Regardless of whether you're a single woman looking to freeze her eggs, in a couple experiencing male and/or female factor infertility, in a same-sex relationship looking to grow a family, or any other unique situation, my team and I are 100% inclusive and welcoming, striving to achieve the best possible outcomes for your circumstances.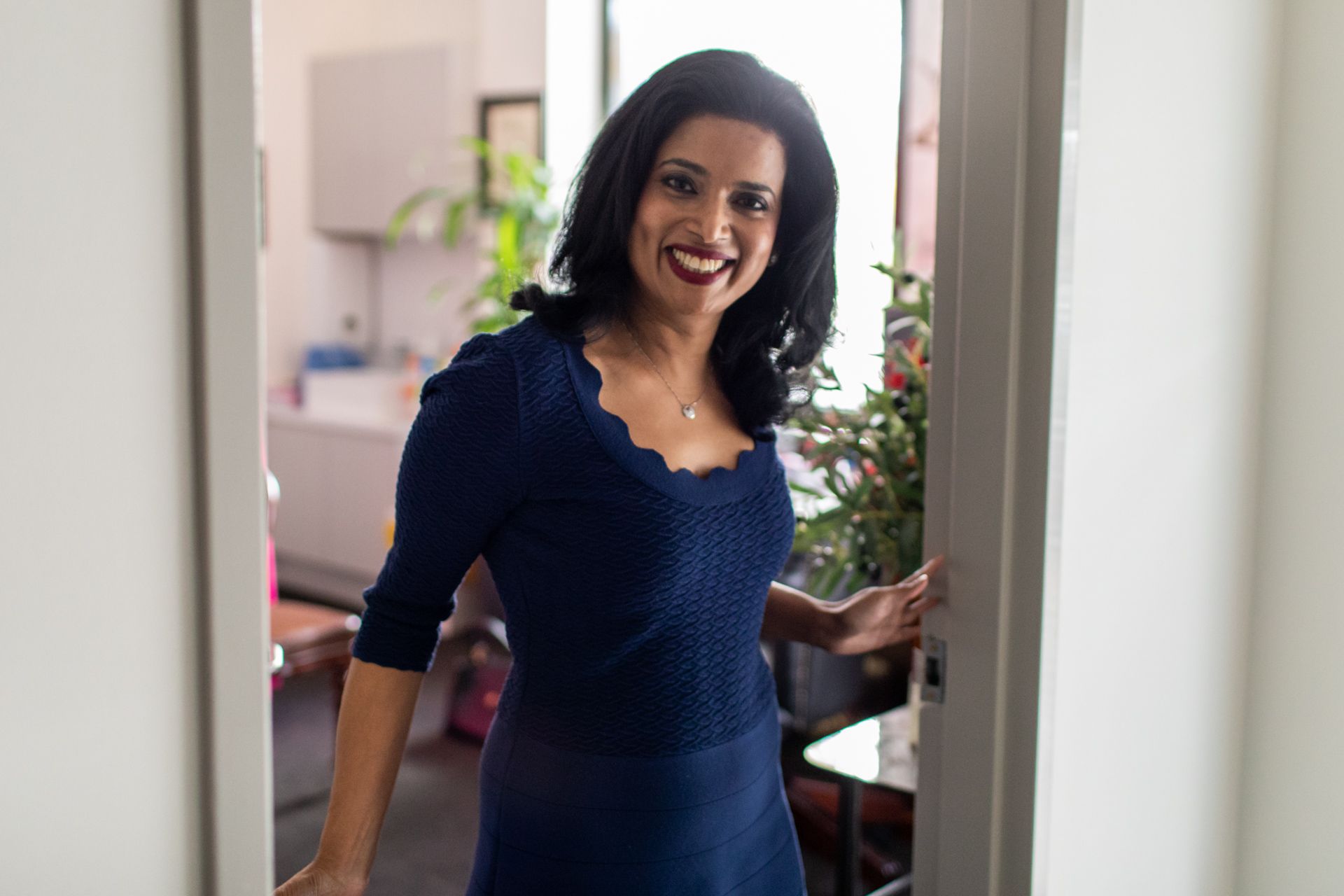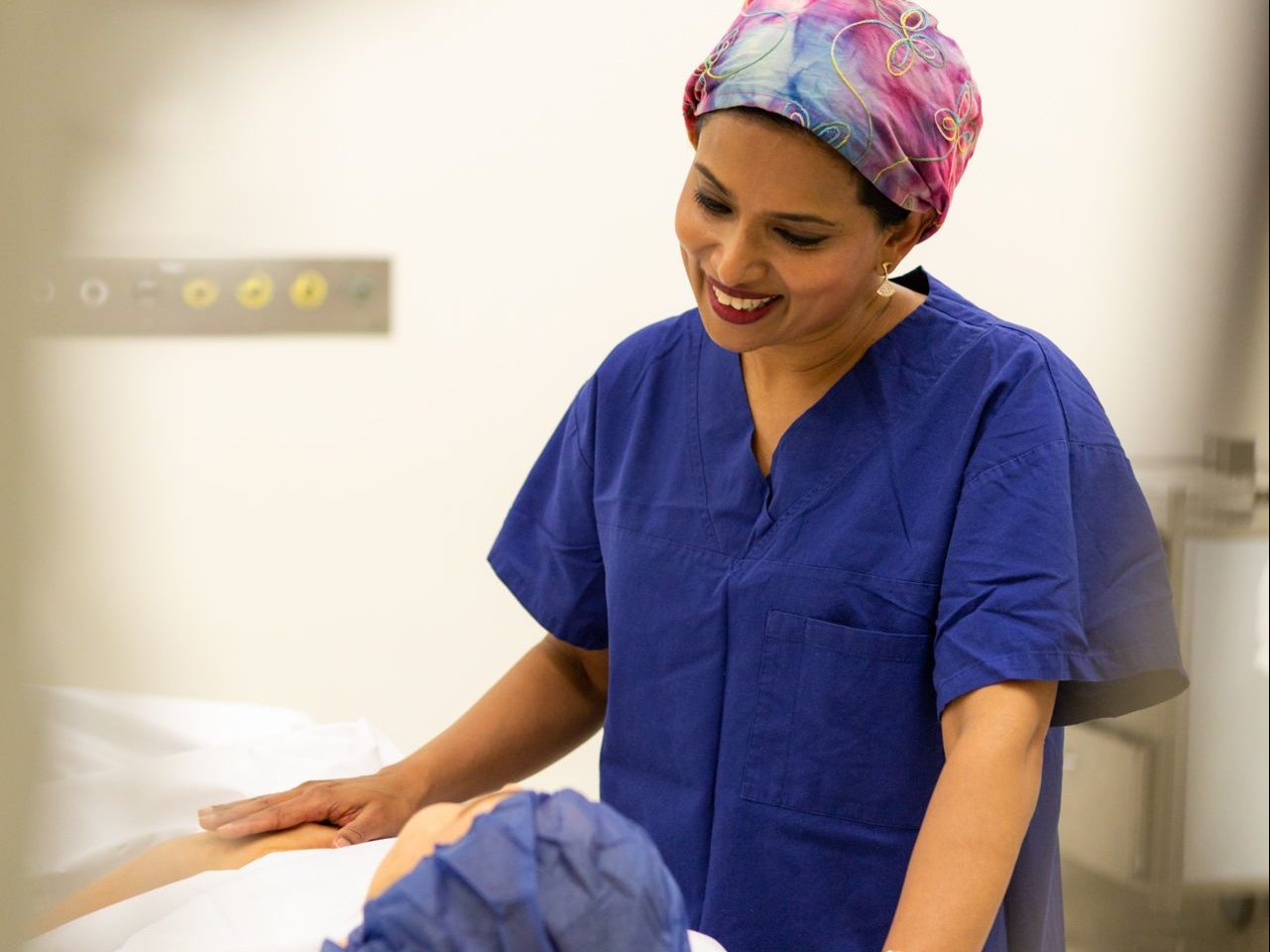 Face-to-face and Personalised Care
Throughout your entire treatment experience, I'll always be available to meet face-to-face and provide the high level of personalised care that you deserve – tailored specifically for your needs and unique situation. Whatever your reasons may be for seeking fertility treatment, you'll be supported by myself and my leading team of fertility specialists throughout your entire journey.
Compassionate, Empathetic, and Supportive Service
By providing treatment built around compassion, empathy, and well-rounded support, I make sure that you feel valued as more than just a patient. I always take the time to hear your story and personally connect with you – even beyond your infertility or gynaecological issues. I'm here not just as your fertility specialist or gynaecologist, but someone who is here to help you feel happier, healthier, and experience a better quality of life – even after treatment and beyond.